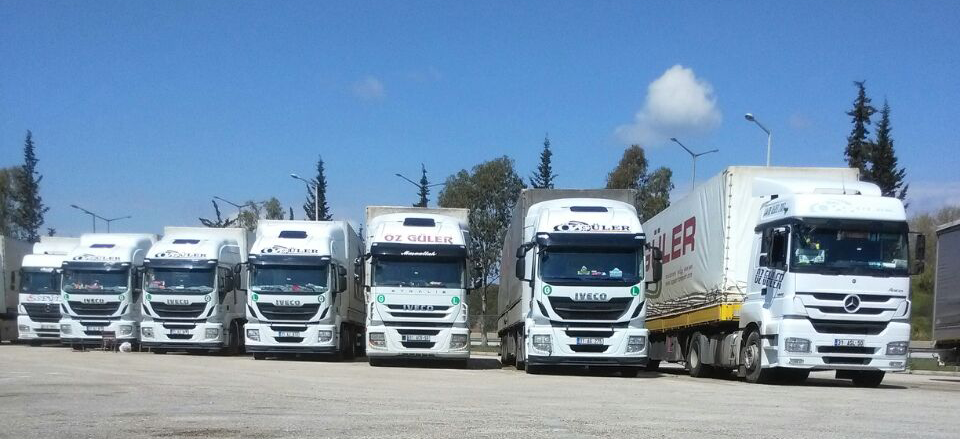 In today's fast-paced world of business, the distance is shortened by new technologies, the market for companies today is the whole world. Since 1993, ÖZGÜLER has reached important targets in the national and international markets in the areas of land transport between Turkey and the Middle East, the Republic of Turkey, and both Komple and GABARI exports.
Keeping the quality and durability pre-plan in all the works that are done day-to-day from its establishment, it continues to provide service to the customers with the fastest, safest and lowest cost transportation concept with the fleet equipped with the latest technology innovations of 50 vehicles.
ÖZGÜLER has been serving you for many years with its endowed mastery, international experience and perfect service network.
Mission
---
As Özgüler Transport, we aim to continue our services to our valued customers professionally and intercityally and internationally. We believe that we will do a perfect job by keeping customer satisfaction at the highest level and we believe that our professional goals we have laid the foundations for our work today. Our company has made it a principle to carry out intercity and international transportation transactions effortlessly for our customers with its wide vehicle fleet and experienced staff.
Vision
---
Özgüler Transport is proud of being a growing company that develops its services with references that it has created for many years. In this growth, the role of our valued customers is great and we would like to thank our valued customers forever. As Özgüler Transport, we know that our employees are the signature of our achievements, we know that quality service will be achieved through quality human resources and we see that investing our employees is the driving force to carry us into tomorrow.